Articles & photos
27-6-2018 custom XB Torque Hammer 1125R Wheel
14-2-2019 - 27-6-2018 custom Buell XB with oil leak, Torque Hammer mounting Buell XB, Buell 1125R wheel bearing, Buell XB12 engine noise ( loose sprocket nut )
custom xb brought in with oil leak
fat tyre.. and burn your legs seat
open pipe
and the oil leak
the open pipe needs a better mounting
a bit flimsy , if you ask me these things rattle and grow due to vibration and heat
frist the oil filter of
so i can loosen the oil cooler feed line
the fitting into the engine is broken, for a good repair , best to remove the header
engine mount has seen betterdays..
battery box ?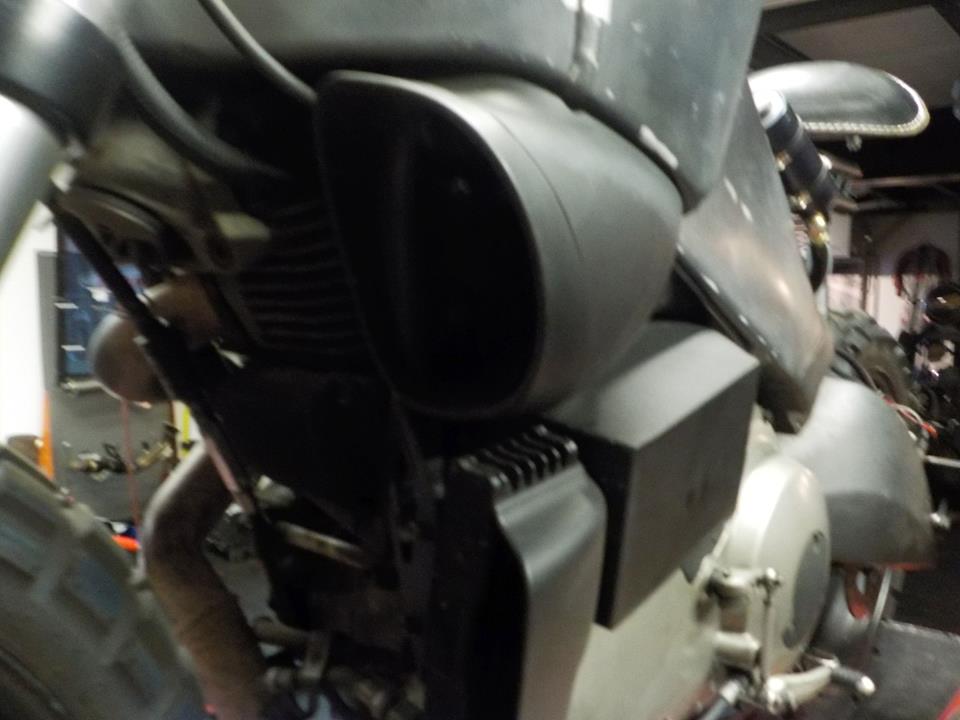 yep battery box
as the w-brace needs to come loose .. the scoop and box need to come of
cramed for space.. using everything .
oil lines from the cooler
front mount of
now penitrating oil .. as they are hardly turning
as my 10'o clock is there .. new exhaust needs to b mounted
pully cover of as this rear brace is a pain to remove
loosen the axle to loosen the belt tension
with the idler pylly of , more room to take of rear straps
old exhaust of
side stand of to mount the chin spoiler bracket
exhaust on.. and chin spoiler bracket on
right side airscoop mounted
one piece nice desing chin spoiler on.. ( these are stronger than the oem stuf ) and TQ hammer decalls
updating the fuel map .. and test ride
:-)
back to the custom XB.. 1 exhaust nut down.
and the other one also loose... feeling lucky.. tighen a little and turn for turn loose.. spay WD40 tighten and loosen .. works not in all cases
airbox cover ?
anyway needs to come of.. alwasy nice to see M6 screws in 1/4 UNC holes