Articles & photos
15-6-2018 XB12SS service check, Uly fork seals, X
29-1-2019 - 15-6-2018 XB12SS service check, Uly fork seals, XB9Sx no compression
in for some care and fresh oil
i will remove this one.
shifter seal looks like it is leaking
chin spoiler is toast.. a 1 piece one is much stronger
oil drained, and fresh gearbox oil in
checking the shift lever
this was loose..( see vid ) clean and loctite
normaly you can pull these off.
if not .. do not try to pry it open.. take a lever and lever it of.. preying will break the lever
oil seal out
some grease on the sealing lip
and tapping it in high 5/8 socket works
the new 06-up are stainless shafts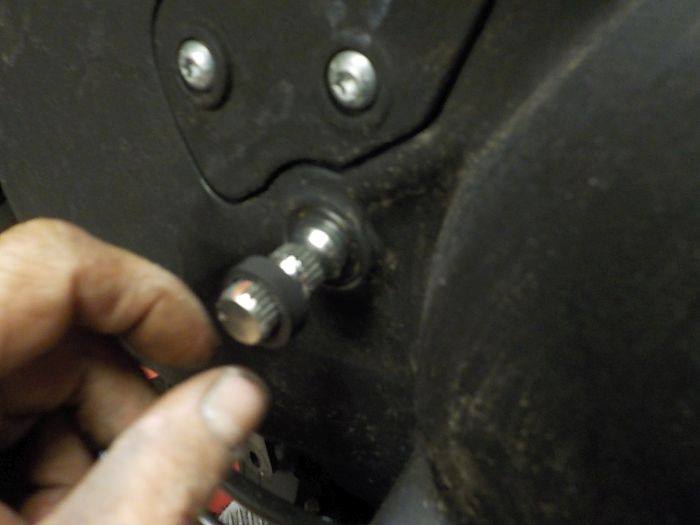 oil in
prime the oil filter , helps to cut down the no oil pressure running during starting
wide tyre.. with stock inner belt guard. it will rub
190 /50 i think this profile is also a little wider than normal 190
bearing check idler
bearings rear are ok
belt is starting to show wear and light cracks.. need to keep a eye out for this
chain tension checked
front plug from below ..looks good with 18 K done
plug cables are also ok.. little rubbing from the throttle cables
rear plug in
side stap... leaking uly fork seal.. making a oil catch from a piece off cloth, best way to safe the brakes , and safe to travel small distances
bike in the lift —
front fender of
caliper bolts loose
and front end in the lift
frotn leg out.. put some isolation tape on the nut to protect the aluminium
cleaning the lowers
looking pritty again
checking settings before you take the top cap of
dust seal out, and spring clip loose
outer guide ok
inner guide ok
so new seals
and some isolation tape to make a slide on help for the new seals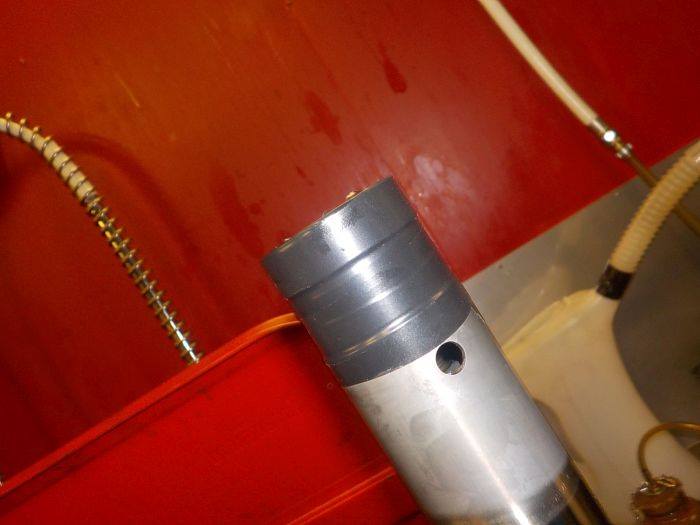 clip on the new dust seal so it is not rattleling around
little mounting grease..just because it mounts easier
and with toolhammer in the seals
uly..oil level.. with spring 1 to 2 cm from the top
:-) ( helps if you have a Uly your self )
fork back in
and wheel back in
caliper cleaned and bolts in with loctite
setting the forks on the axle by pushing the front down a few times , and than tighten the pinch bolts
xb12ss service.. sparkplug cables back on
and airfilter + base plate on
this bike also turned aroung for front wheel check
sheesss.. this front axle was very tight ( bearings where also done )
with the forks out.. check the grounds on the steering head .. easy check now
one down , one to go .. cleaned and checked and freshed
front back in we have checked.. of course how deep
next one
new wheel bearings in and wheel back in
left scoop in.. push the ziptie barbs in the holes
front brake fuild.. grrr... this one is to tight for the screw driver
very easy , dril the head of
remove the cover and you can turn out the left over ( tension is off )
and new fluid in
and off course new scre
warming up, setting oil level , and test ride
also first test ride on the S3 with 1250 kit... first time the oil get a little warm.. so check for leaks
nice and dry.. she is ready for pick up
xb9sx.. no compression fron.. going to take the head of
loosening the w-brace
easy to work with micron.. loosen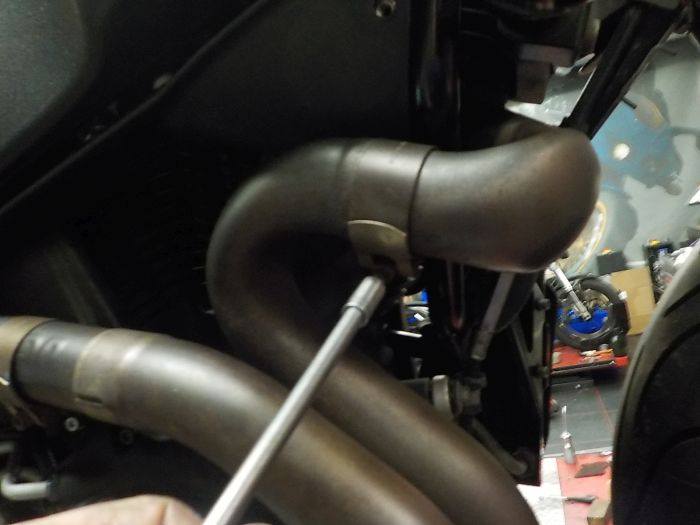 and remove
and a muffler build like a tank
sticking out parts of , before i loose my eye
connectors loose and clutch cable loose to drop the engine
top side connectors loose
coil out
for better acces tot the throttle cables
wire loom guide loose
intake manifold loose
and out
and starting to remove the rocker box
mnnn .. strange design pushrod
the other one to..
me thinks the head needs to come off . breaker bar makes easy work
no more guessing.. they made contect
and i can see from here the exhaust valve is bend and probelby the intake to
checking the cylinder , pushrod cover of.. tape it of so no dirt can fall in
cylinder looks ok
piston to .. a bit loose on the wrist pin.. but the rings are free and are not jammed
checking the valves
yep bend.. only the valve end is bend the stems are straight.. so guides should be ok to