Articles & photos
25-1-2018 XB 88CI first km done, oil change
6-4-2018 - 25-1-2018 Buell XB12 88CI first km done, oil change, clutch, Buell M2 leaking intake seals, Buell XB12X service check up.
M2. not running right
customer did check hime self.. double check.. yep seals are leaking
fuel tank of makes the work much easie
loosen the choke cable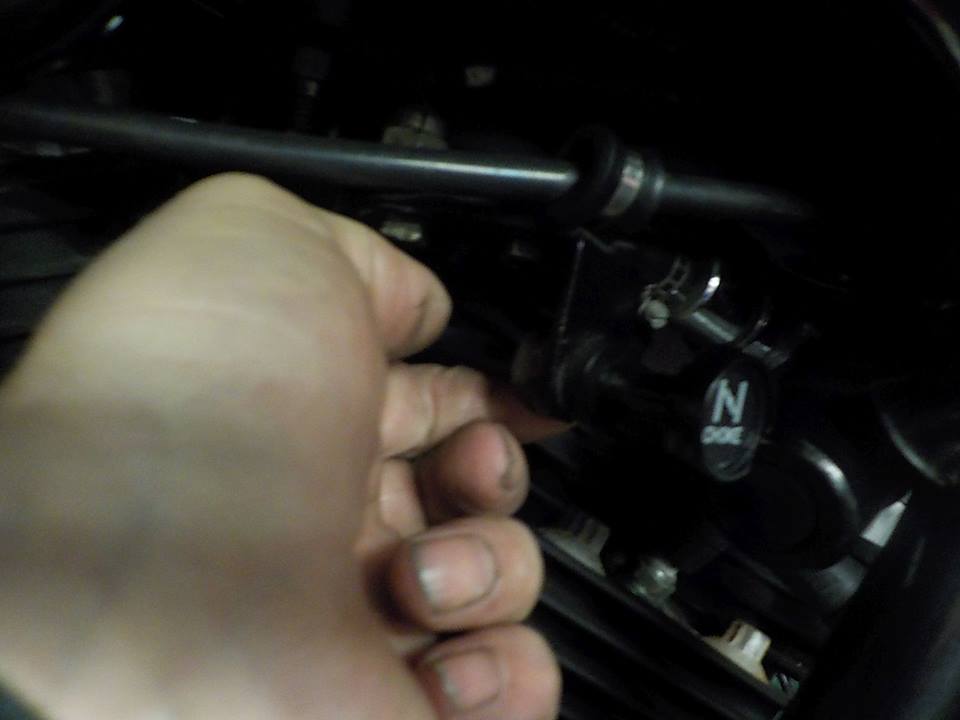 fuel hose off
and start loosening the alen bolts
moving to the other side.. cover off
and base plate needs to come of
the breather lock nut loose
short intermetzo 50 km on the dyno with break in oil .. time for oil change
it has done its work.. extra protection
i will replace the cltuch spring to now.. so it can take more power
cover removed and clutch tool on
mounting the stronger spring.. for the street the stock one will hold a long time.. on the dyno... forget it , half way during tuning it will start to slip
some loctite on the shifter screws
oil back on
oil back on
mnn ok sweating some from the case pressure .. cleaned it and used some silicone under the extra bolt
and mounting the airbox now.. so the intake will be as it will be on the road
ready for dyno session 2
on with the M2 the breathers are making things messy.. will clean and try to fix
intake manifold of
the seals are hard and cracked
there whare blue ( thicker ) seals on.. but looks like the normal ones will do just fine
aline the manifold while your fastening the screws
carb back on
cleaned and hydraulic locite on the breather bolts
and tightening the counter nut
breather hose on.. now with a little ziptie to clamp theme harder
base plate back on
and cover on .. nice
fuel tank on with 1 bolt
customer needed a harder rear spring ( duo riding ) so adjusting a little with my small crescent wrench
the canister needs to move back to stiffen the spring . put it 5 mm harder
long time not seen this bike... very well known bike.. one off our first test bikes, for exhaust fitting ect.
very rare oem camo kit was mounted.. very nice
she has not done much km .. and runs still very nice.. altough i hate the front exhaust in the work shop , to suck the fumes, sucks
some things you notice right away.. very heavy preload on the springs.. i think to much
dry paper race filter
why do people think this is a k&N and oil it ?
breather hoses where positioned wrong, the need to cross to fit nice
old times...
:-)
so to drain the oils
;-) did i mention ulys can corner very well
the custom made clutch cover, has a crack , sutch a pitty
grrrr one screw douse not want to play nice
with a sharp T27 and allot off pushing it would come, but a new one needs to be mounted
oil plug , is about clean, as we would like to see
noted the VR cable hangs loos... i have seen these vibrate through on the oil pressure sensor. will fix it
mounting the cover back.. the crank is big
i mount some underlayment rings to save some pressure
adjusting the clutch cable abakc ok
and some ziptie to mount this better , so it wil not vibrate
some axels are way to freaking tight , breaker bar and needed to pull on it
rear wheel bearings are ok
belt is ok but with a note keep it in check
checking the primairy chain
moving up some, this cable is toast.. note the running marks
setting the gap on the new spark plugs
put the spark plug cables on to the run free off everything , push theme inword
a real K&N filter on
and front side check
will do this good when ready
loosen the front screen , to support the bike
front wheel bearings feel funcky.. in al cases, if you feel anything replace these
the fork top caps are still virgen
trying to keep theme like that, some isolation tape to make the socket fit better and do not damage the soft Alu
down site Uly, front legs. there is alot off space that will never go full in the suspention.. , this one shows corrossion.. , if you colaps this wiht out noring you will fuck up the ecm
indexing teh settings
fork oil level sweet spot.. with spring just below the surface
cleaning the leg and leave a little oil on the lowers for corrosion protection
before the left leg is back on.. check the front ground points
the old bearings sound like a rattle
50 nm for better and longer fun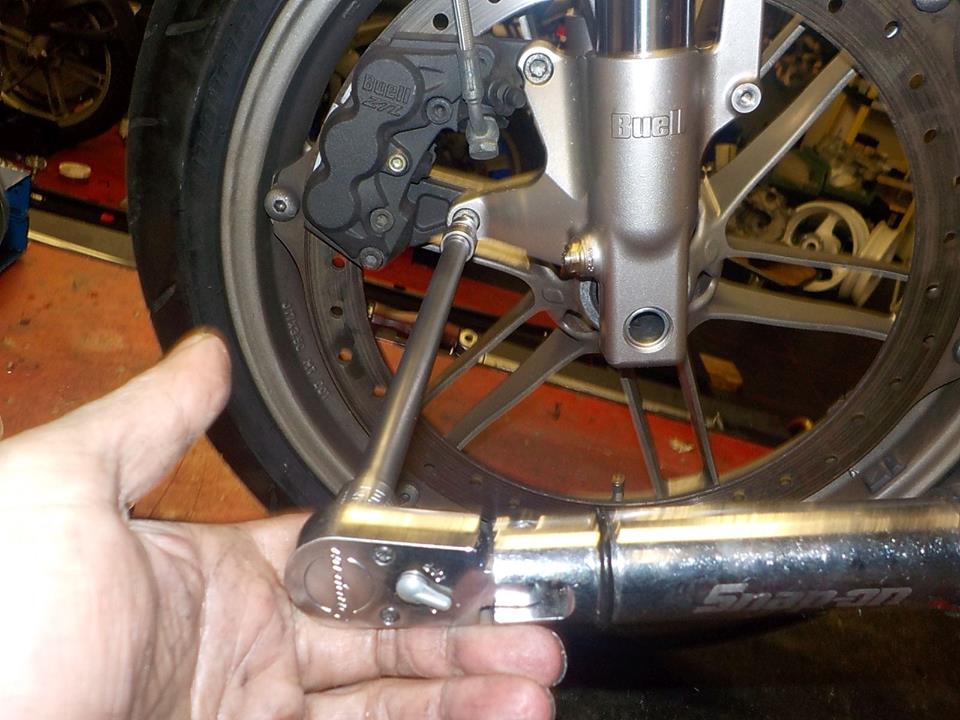 the front fender center screw for headlight adjustment
lower fender back on
and changing the brake fluid
pressing down the suspention a fewatimes
running warm to se tthe oil level