Articles & photos
14-2-2019 XB12S making things black, battery
17-10-2019 - What did we do today 14-2-2019: XB12S making things black, battery change
looks like xmas again... all parts back from coating — at Twin Motorcycles Buell Support forever.
something to get the stripped bike to getter
some preperation work is still needed , while most tread holes are protected from coating
as these are active ground members.. no paint or coating on the aria where it connects to the frame
seat members on
before you mount the short tail .. do your self a favour, mounting the indicators nice black out ones with light / brake / indicator , very easy now.. but on the bike a challenge
and order the special nuts
:-) if you mount kellerman like indicators
and blacked out led
a little tape on top
so it will not shine between the seat
nice
:-)
adding the untertray screws
battery tray 2 bolts and lock nuts on
battery change.. 176 cca... wil make you feel battery is low. when you push the button ,
strap of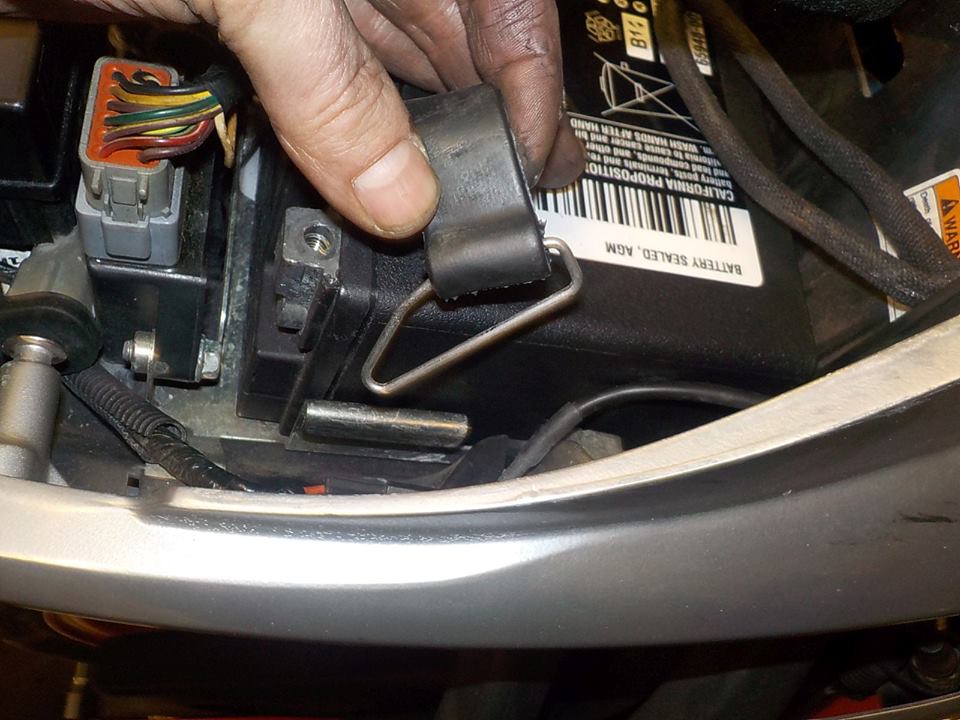 new battery in. use the spacers if they are included.. so the poles are flat mounted
temperary cam cover of
mounting a new seal
cleaning the 1/8 ntp for the oil line fitting
and cam cover on.. usning stainless bolts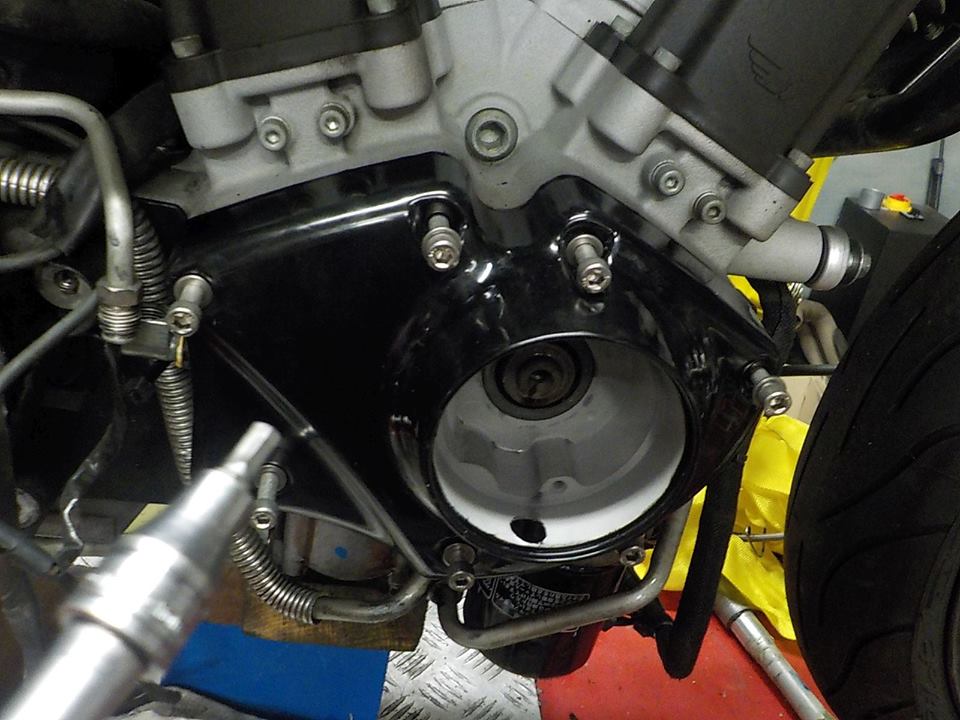 trigger wheel on
best mounted with loose oil line.. these can be a bitch
oil line tight again
and ignition sensor mounted
routing the wires to the oil pressure switch
primairy cover prepping
chain tensioner on
old cover of
bling./
also stainless hard ware used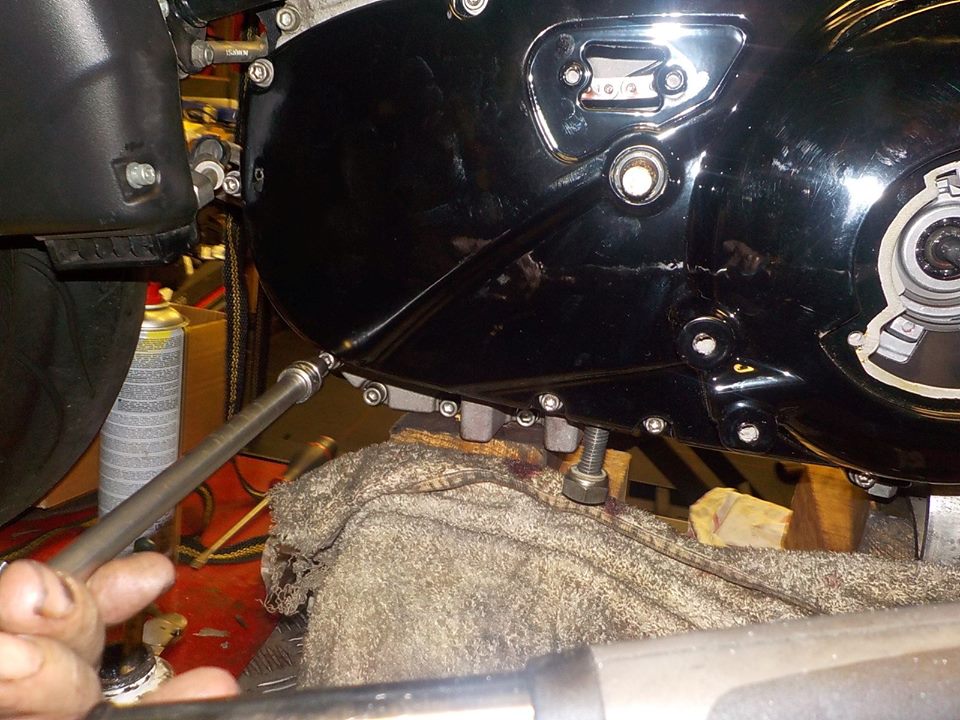 clutch cable on.. keep the cable straight.. not to twist the plastic cover in the metal fitting
new oil in..
setting the mechanisme
cleaning up the treads of the shift lever
with the coating on the cover.. use a washers to prevent the shifter from seasing up ( the spacer bushing will crush in the coating when you tighten the bolt )
chain adjusted
and cleaning the treads on the triple t
works better when tapped / or cleaned with chage
triple t mounted
and loosely mount the head light side covers
ignition switch mounted , not tight yet
wire loom routed up
and head light bracket on.. no tighten the rest of the mounting bolts
blacked out indicators front
i used some filler plates.. looks good..
:-)
now closing up the engine .. fist cleaning up the rocker boxes
new gaskets and position al the bolts
set to TQ big ones 24 Nm smal ones 14 Nm
and new seals ( the upgraded version ) so these will not leak again
cover mounted
and moving to the rear cover
looks like xmas again... all parts back from coating