Articles & photos
21-2-2018 Buell XB12 88Ci Finish
19-5-2018 - 21-2-2018 The last things on Mean green Buell Xb12 Bigbore 88Ci, front pulley , last things Buell XB9R gearbox problem, Buell xb12ss troubles, Buell 1125 heads,
mean and green, has done it's running in on the dyno, and fuel mapping is made.. time to put the pritty stuf on
:-)
airbox off
the protection tape worked very well
eeehhh she vibrated harder than a stock bike
;-) .. red loctite it is for this bolt
our test exhaust of
and rotating the engine down.. noticed a little sweating.. should not be here.. some thing fishy
anyway before we go on, first the other stuf
weight of the bike supported
so we can remove the fat 200 tyre
with stock wheel this can stay on.. with wider wheel . the hidden caliper needs to come of
making a brake hose mounting brace
runs free.. ok
engine down.. and removing the test headers
Ti headers needs to be mounted
:-)
assembly the headers.. helps if you put a little exhaust sealer on the first end off the pipe, as these can leak a little on the connection ( will close after time )
lining up the header connection it runs free of the oil lines
the leaking valve cover .. turns out a weakened bolt. loosened it and it wobbeled.. tightened it again , and broke
:-(
no way to get it out , so rocker box comes out
loose easy to remove
back on
and tightening
engine up an front mount bolt in
red loctite on the shifter
chin spoiler bracket mounted under the side stand
and duel tip on.
nice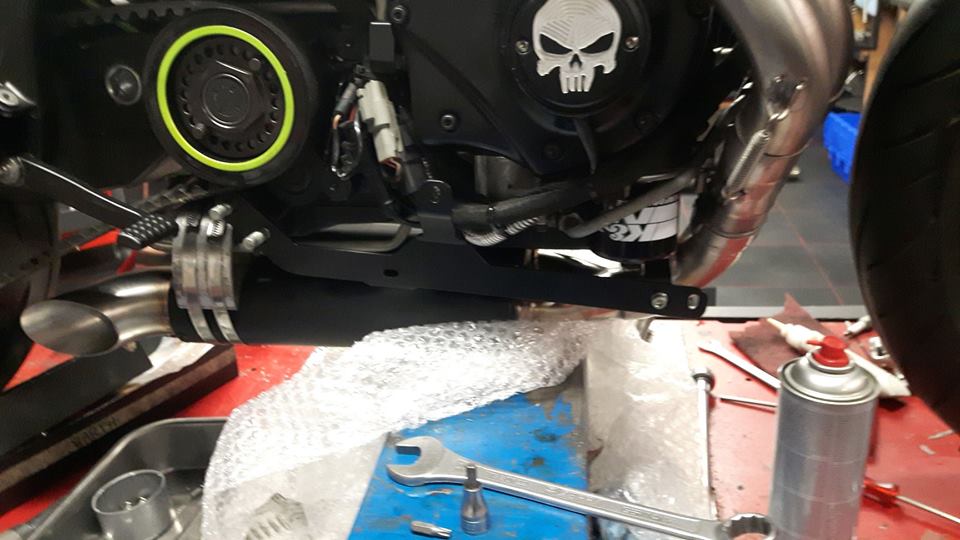 tensioner back on.. and pully cover
name plates on
:-)
steering damper mounted
and airbox base on
cover on ( bike stil needs airbrush done to it )
getting some heat in the exhaust ... will look nice and blue
front pulley change.. belt tension of
pully nut of
old pully is worn
we have very nice priced new ones , steel 27 t and 29 t
pulley on
nut on and lock plate in position , loctite the bolts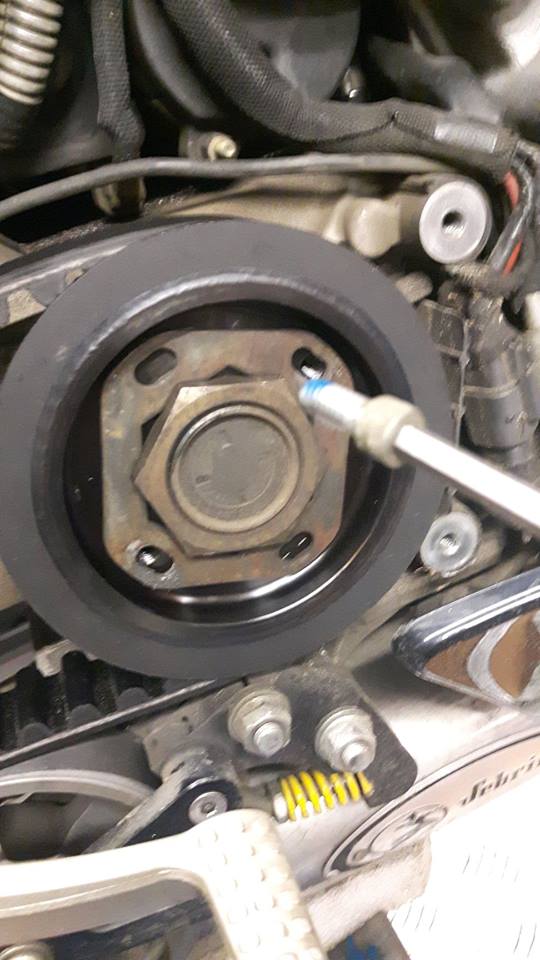 covers back on.. and this is ready to go
XB9R.. ready from the running in km done on the dyno , making here ready for the customer
the break in oil has done it's work
scoops on.. no leaks detected
right side on
oil drain plug back on
and airbox cover back on
this bike is really cared for by the customer.. so much attention i will remove my grease finger prints
stranded xb12ss .. no more workie workie
road service had a look first.. battery poles are loose
but the ecm douse not power up
mnn.. things like this always make me wonder if there was a starting problem ? manual starter push button is mounted on the solinoid
gearbox breahter hose is burned
yeah... bike is some wat neglected state ..
:-(
anyway to the problem, checking the fused al ok
other ecm.. problem still there
relais are working.. so power to ecm .. black connector.. pin 1 is feed.. check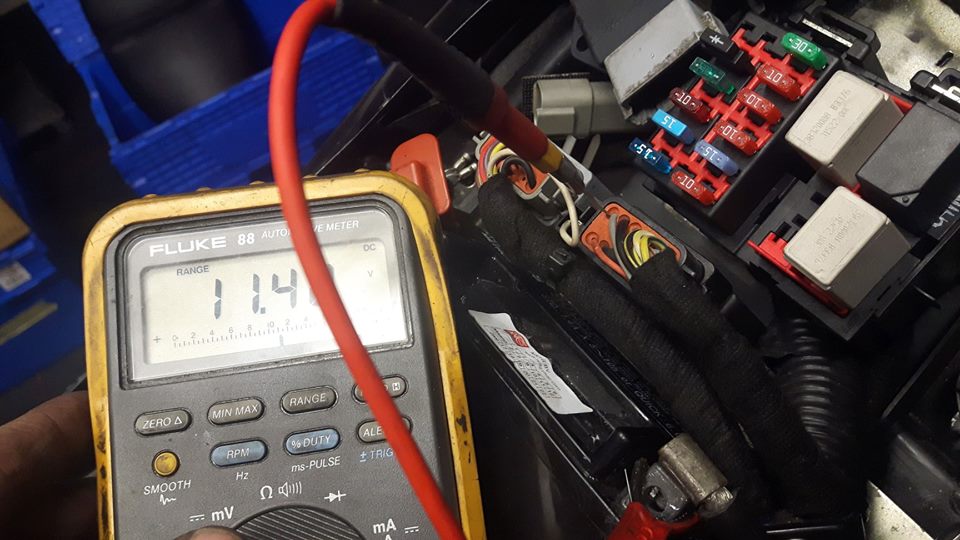 pin 2 is ground... no bueno .. no ground on pin 2
looping the ground with the test lead
and everything works
problem.. loose ground wires right side
1125 head ,valves out
looks like the problem... valve seals
need to clean and put new seals on