Articles & photos
2-3-2019 XB12Scg Torque Hammer exhaust & headers
7-11-2019 - What did we do today 2-3-2019 XB12Scg , mounting Torque Hammer exhaust and new headers, service and engine noise XB12S
been a long time.. as my broken ankle did make a mess of the scedule .. but now it is time — at Twin Motorcycles Buell Support forever.
airbox of, top teirod of and bolt of the wire harness guide out
loosen the clutch cable adjuster
side stand and crank sensor connectors loose
and loosening the rear exhaust clamps
front ones loose
and take the front hanger bolt out
heavy steel of
side stand loose to mount the chin spoiler brackets
engine supported and front mount bolt loose
with a scg.. best to remove the front fender
loosening the exhaust nuts. tighten first a little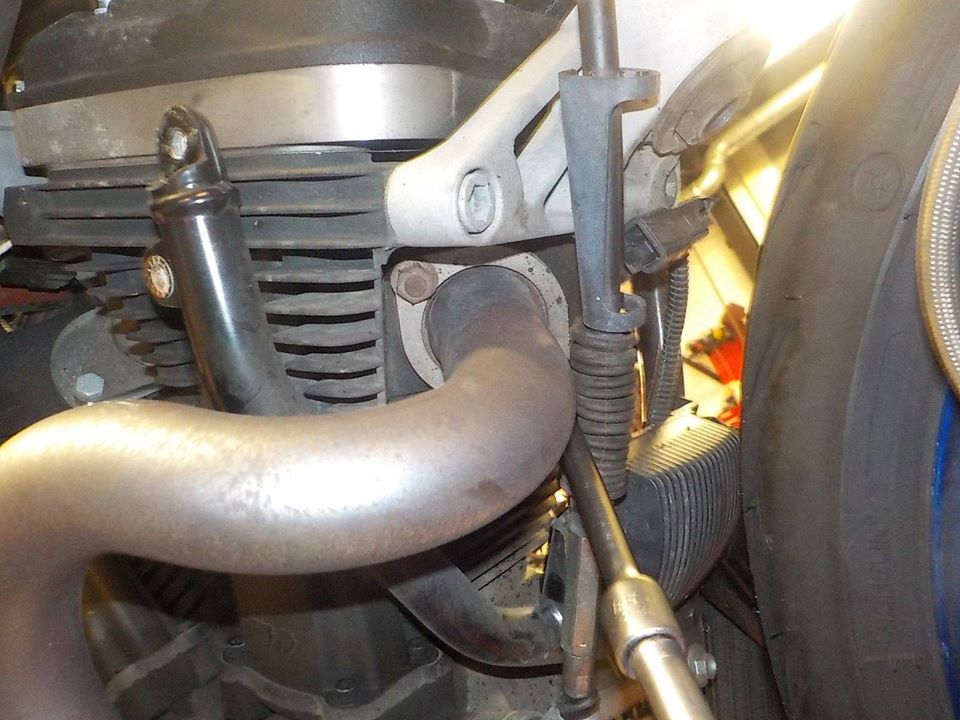 than turn loose. little trick that usualy works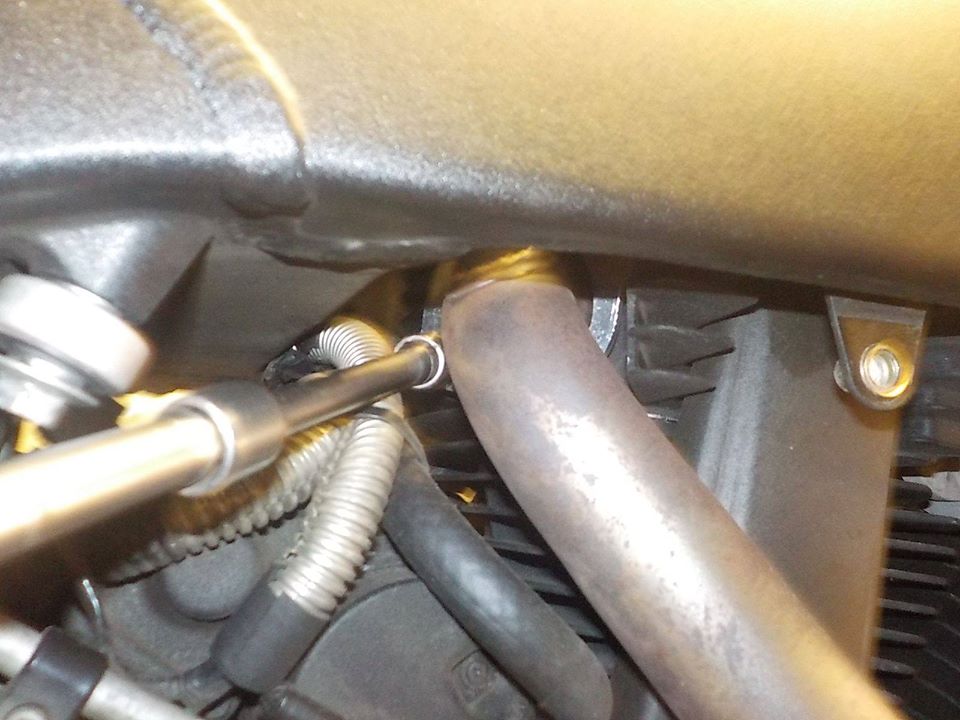 recovering the O2 sensor
and the flanges of
as we going to mount equal lenght headers.. the stock gaskets are not that great for these
better use flat gaskets
nice piece of bling can be found here: https://www.twinmotorcycles.nl/webshop/artikel.asp?mc=1&aid=4135&cid=10614&s=&a=
mounting flanges on
and header mounted on the bike
engine rotated up again , and tq the front bolt
w-brace mounting
always nice to unpack nice things
assembles and loosely mounted
position the out let pipe ,
tighten the front bolts
and tighten the rear straps.. we made expention bridge in theme , so you can not over tighten theme , and they will expand when hot
a few taps to the slip on connection so set the slip on.. and tighen the clamp
give the straps a notch so the idler wheel runs free from theme
and tighen the right side chin spoiler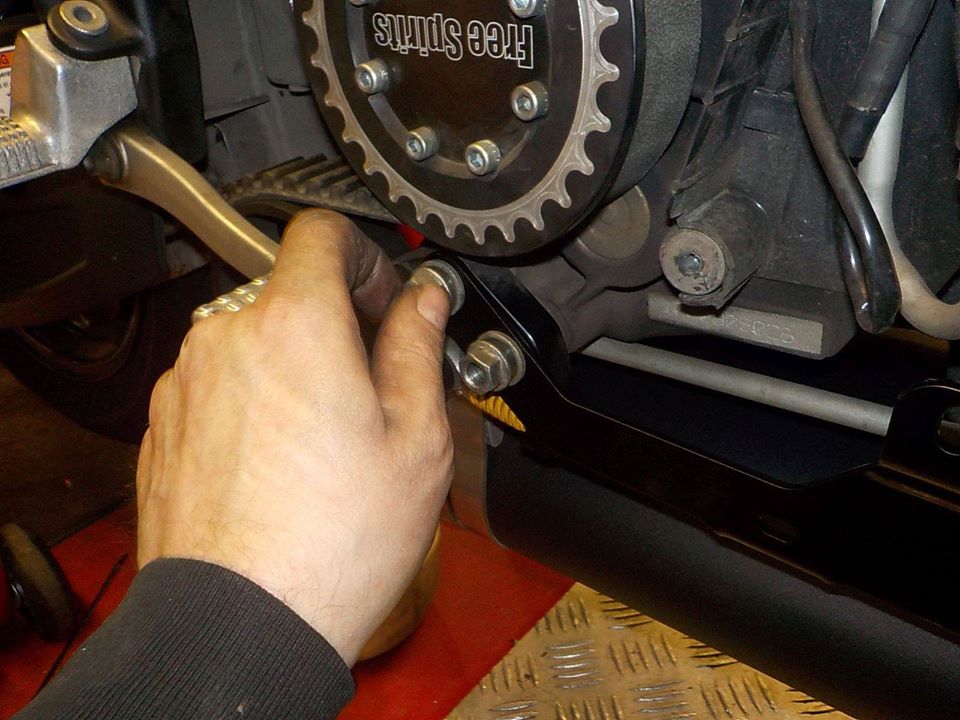 looking good
moving to the top , top mount fixed and wire guide
airbox on and steering damper back on
updated the fuel mapping and test ride
:-)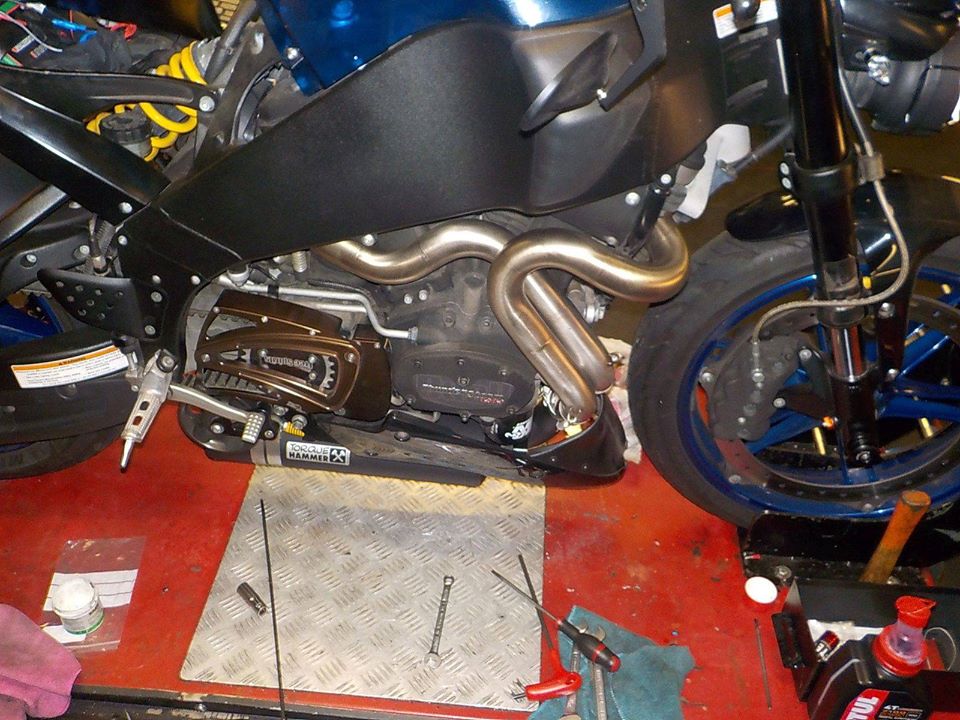 engine noise checking ( lifters )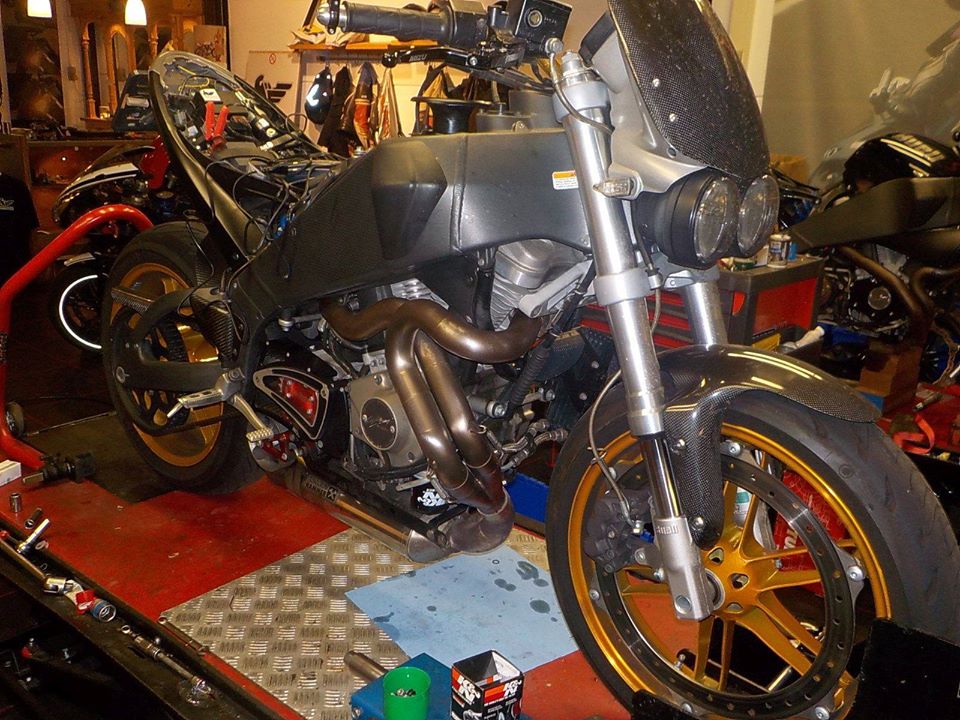 engine need to rotade down.
and checking the clutch basket... how the springs are